*************************************************************

*************************************************************
To order a 9/11 Memorial Brick ONLINE, please click here,
or if you would like to print out the form and MAIL it in, click here.
*************************************************************
Propane Fire Training at CCPSTC

Minquas Fire Company No. 2, May 17

During weekly training, crews went to the Chester County Public Safety Training Center (CCPSTC) to train for propane tank fires. Instructors explained how to approach a propane tank fire and how to safely reach and shut the value of the tank. Crews then went through multiple evolutions to become more proficient with this type of fire. While there are many homes that have propane tanks outside their ... (Full Story & Photos)

Mutual Aid House Fire

Minquas Fire Company No. 2, April 30

In the late hours of Saturday evening, the Downingtown Fire Dept. was dispatched with Glenmoore Fire Company (Station 48) for a working house fire. Air46 responded with a crew to the scene. Engine 46-2 was on a standby covering Twin Valley (Station 69) while they enjoyed their banquet. Due to the staffing and proximity of the incident, Engine 46-2, along with Engine 3-5 (Paoli) who was also covering ... (Full Story & Photos)

Drafting Training

Minquas Fire Company No. 2, April 30

This morning, members took some time to practice drafting. Drafting is a technique used to establish a water supply using bodies of water as opposed to tank water or hydrants. Members setup the equipment needed and began to draft the water from the pond, bring it into the engine, and discharge it back out. Once we had the water coming in, ENG 46-2 supplied ENG 46-1 and began discharging from the deck ... (Full Story & Photos)

Vehicle Fire

Minquas Fire Company No. 2, April 29

Early this evening, DFD was dispatched to a vehicle fire in the borough of Downingtown. Upon arrival, crews were met with a well-involved vehicle on fire. The crew quickly deployed the hose line and brought the fire under to control to prevent any extension to the nearby home as well as other vehicles. DFD remained on scene to wet down the vehicle and ensure all fire was extinguished.... (Full Story & Photos)

Firefighter I Graduation

Minquas Fire Company No. 2, November 17

This evening, members of the Downingtown Fire Department attended the Chester County Firefighter I graduation ceremony. Minquas Fire Co. had 3 members graduate: Amanda Stewart, Chris Dorgan, and Larren Grygo. They spent numerous nights and weekends training to become interior firefighters to serve their community. Two (2) of the members, Amanda and Larren, received the Class Cadet Award. Another member, ... (Full Story & Photos)

Vehicle into Pole on Lancaster Avenue

Minquas Fire Company No. 2, October 19

At 1:39pm, Downingtown fire and EMS were dispatched to an automobile accident on E. Lancaster Ave in front of the Black Hawk Apartments. Responding units were advised of a single vehicle accident into a telephone pole with wires down. Engine 46-2 arrived confirming the report with all occupants already out of the vehicle and the roadway to be completely blocked by hanging wires. Sergeant 46 (Brooks) ... (Full Story & Photos)

Fire Prevention Open House

Minquas Fire Company No. 2, October 12

On the evening of Wednesday, October 12th, the Downingtown Fire Dept. held their annual open house. This time allows for members of the community to come to the fire station and see all the various fire and EMS equipment, tools, and vehicles. We would like to thank everyone that came out that night. We hoped everyone learned a little something and enjoyed themselves. We look forward to seeing you ... (Full Story & Photos)


Tower 45 displaying Old Glory at the entrance

Veteran's Welcome Home Ceremony

Minquas Fire Company No. 2, October 11

This evening, Downingtown FD had the privilege to assist in the welcoming home of several World War II veterans traveling in the "Honor Flight" from Washington DC. The ceremony and dinner were held at the Downingtown Country Club to conclude a trip to this nation's capital reflecting upon the veteran's memories, and to recognized and thank them for their dedication to our country. Minquas firefighters ... (Full Story & Photos)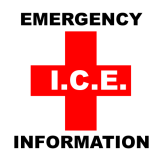 ---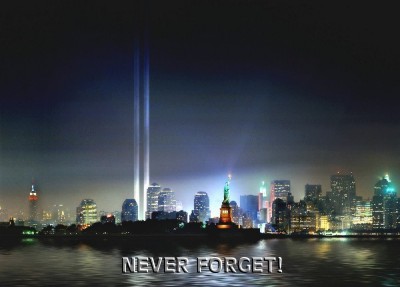 In Remembrance - 343
Your feedback is important to us! Feel free to sign the guestbook.
ALL IMAGES AND CONTENT APPEARING ON THIS WEBSITE ARE PROPERTY OF THE MINQUAS FIRE COMPANY, UNLESS OTHERWISE STATED, AND MAY NOT BE REPRODUCED WITHOUT EXPRESSED WRITTEN CONSENT.
---