*************************************************************

*************************************************************
To order a 9/11 Memorial Brick ONLINE, please click here,
or if you would like to print out the form and MAIL it in, click here.
*************************************************************
Downingtown Fire Dept Water Rescue Training

Minquas Fire Company No. 2, November 22

Members of the DFD Water Rescue team spent Sunday morning and early afternoon refreshing on emergency boat operations. WhiteCap Water Rescue Training conducted this training for our members. After going over information in the classroom, crews went out on the Schuylkill River in Phoenixville to practice tactics. Thank you to WhiteCap Water Rescue Training for coming out. ... (Full Story & Photos)

Caln Twp Dwelling Fire

Minquas Fire Company No. 2, November 21

Saturday morning, Station 46 was dispatched for the Air/Light truck to respond to a working dwelling fire in Caln Township. Initial reports were for flames coming from an attached garage. Deputy 35 arrived on scene first and advised smoke coming from the garage. Lt 38-B, with that report, requested the working fire dispatch (bringing Air 46). While enroute, Lt 38-B requested the second alarm bringing ... (Full Story & Photos)

Girls On The Run 5K

Minquas Fire Company No. 2, November 21

EMS personnel spent Saturday morning standing by for the Girls On The Run 5K. The race started at Downingtown West High School, proceeded down Manor Ave to Pennsylvania Ave, and went into the Lake Dr development and returned on the same route. Congratulations to all participants!... (Full Story & Photos)

Quarry Road Vehicle Fire

Minquas Fire Company No. 2, November 15

Late Sunday morning, the Downingtown Fire Department was dispatched for a vehicle fire on Quarry Rd at the entrance to the Brandywine Square shopping center. Battalion 46 (Swisher) arrived on-scene to find a vehicle fully involved. Engine 46-2 responded and deployed the front bumper line to extinguish the fire. Engine 45 also responded and supplied Engine 46-2 with water. Upon extinguishing the fire, ... (Full Story & Photos)

Entrapment On Boot Road

Minquas Fire Company No. 2, November 09

At 12:25pm, Downingtown Fire and EMS were dispatched to an accident with entrapment on Boot Road in East Caln. Assistant 46 (Heininger) arrived onscene confirming a two vehicle accident blocking the roadway, with one of the driver's still in the vehicle. Responding apparatus were advised by Assistant 46 of a "door pop" needed to free the injured driver. Engine 46-2 and Rescue 45 arrived and split ... (Full Story & Photos)

Chester County Fire Task Force Assist

Minquas Fire Company No. 2, September 26

Downingtown Fire Department was requested by the Chester County Fire Task Force to participate in a standby to support the Philadelphia Fire Dept. while Pope Francis visited the city. Engine 46-2 was assigned to the Philadelphia Int'l Airport training facility along with the Good Will and Fame Fire Companies of West Chester.

Crews reviewed and performed training on mass decontamination during the ... (Full Story & Photos)

Full Company Assist Station 49

Minquas Fire Company No. 2, September 07

Stations 45 & 46 were dispatched to 322 & Hopewell Road for a reported building fire. Captain 49 arrived on location with fire showing and struck a working fire dispatch bringing Station 48, 49, 46 for full companies, ENG45, LAD47, RES47 and utilities. Crews were met with heavy fire load on the first and second floor extending into the attic space of a cape cod with attached business.

After an outstanding ... (Full Story & Photos)



Photo credit: IrishEyez Photography

6th ANNUAL LADIES AUXILIARY CAR SHOW

Minquas Fire Company No. 2, August 02

The 6th Annual Ladies Auxiliary Car/Cycle Show will be held on Saturday August 15th from 11:00 to 2:00 at the Kerr Park parking lot on Wallace Avenue. Cost is $15.00 per car/cycle. All proceeds are going towards the 9/11 memorial being constructed in front of the fire house. For information, please email MFCLA46@gmail.com. ... (Full Story)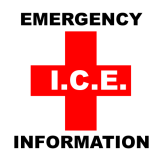 ---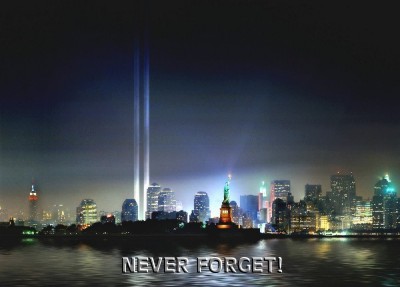 In Remembrance - 343
Your feedback is important to us! Feel free to sign the guestbook.
ALL IMAGES AND CONTENT APPEARING ON THIS WEBSITE ARE PROPERTY OF THE MINQUAS FIRE COMPANY, UNLESS OTHERWISE STATED, AND MAY NOT BE REPRODUCED WITHOUT EXPRESSED WRITTEN CONSENT.
---