*************************************************************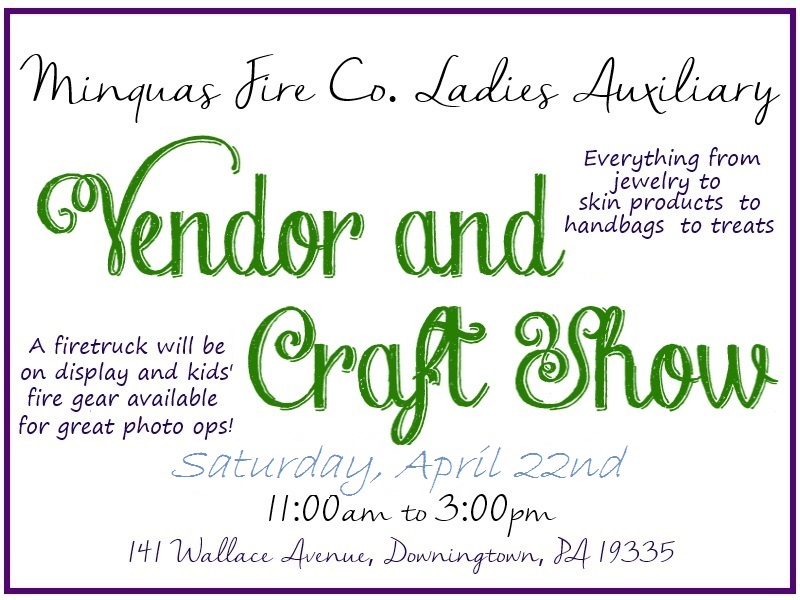 *************************************************************
To order a 9/11 Memorial Brick ONLINE, please click here,
or if you would like to print out the form and MAIL it in, click here.
*************************************************************
Firefighter I Graduation

Minquas Fire Company No. 2, November 17

This evening, members of the Downingtown Fire Department attended the Chester County Firefighter I graduation ceremony. Minquas Fire Co. had 3 members graduate: Amanda Stewart, Chris Dorgan, and Larren Grygo. They spent numerous nights and weekends training to become interior firefighters to serve their community. Two (2) of the members, Amanda and Larren, received the Class Cadet Award. Another member, ... (Full Story & Photos)

Vehicle into Pole on Lancaster Avenue

Minquas Fire Company No. 2, October 19

At 1:39pm, Downingtown fire and EMS were dispatched to an automobile accident on E. Lancaster Ave in front of the Black Hawk Apartments. Responding units were advised of a single vehicle accident into a telephone pole with wires down. Engine 46-2 arrived confirming the report with all occupants already out of the vehicle and the roadway to be completely blocked by hanging wires. Sergeant 46 (Brooks) ... (Full Story & Photos)

Fire Prevention Open House

Minquas Fire Company No. 2, October 12

On the evening of Wednesday, October 12th, the Downingtown Fire Dept. held their annual open house. This time allows for members of the community to come to the fire station and see all the various fire and EMS equipment, tools, and vehicles. We would like to thank everyone that came out that night. We hoped everyone learned a little something and enjoyed themselves. We look forward to seeing you ... (Full Story & Photos)


Tower 45 displaying Old Glory at the entrance

Veteran's Welcome Home Ceremony

Minquas Fire Company No. 2, October 11

This evening, Downingtown FD had the privilege to assist in the welcoming home of several World War II veterans traveling in the "Honor Flight" from Washington DC. The ceremony and dinner were held at the Downingtown Country Club to conclude a trip to this nation's capital reflecting upon the veteran's memories, and to recognized and thank them for their dedication to our country. Minquas firefighters ... (Full Story & Photos)

Training in Acquired Structure

Minquas Fire Company No. 2, September 10

On Saturday, 9/10, members of the DFD spent the morning participating in a rare training opportunity. We were granted permission to use a uninhabited house to train. During the morning, members practiced hoseline advancement, roof operations, and wall breaching. This was a great opportunity for senior and newer members to brush up and learn different skills and techniques. Thank you to East Caln Twp ... (Full Story & Photos)

HazMat Incident Shuts Down The Bypass

Minquas Fire Company No. 2, August 27

At 1:59pm, Downingtown Fire and EMS units were dispatched to a serious accident on the Route 30 Bypass around milemarker 281 westbound. Responding units were advised of multiple 911 calls reporting a tanker truck had overturned in the construction zone and the driver may be trapped. Off duty Sergeant 46 (J. Brooks) was in the area and arrived first to confirm a single axle tanker truck overturned ... (Full Story & Photos)

Accident with Entrapment Rt. 322 EO Romig Road

Minquas Fire Company No. 2, August 15

Just after 9am this morning, Minquas EMS, Thorndale Rescue 38 and West Bradford Fire Companies were dispatched to Route 322 in the area of Romigs Road for an accident reported with entrapment. MICU463 arrived on location confirming Chester County Fire Radio's report with a total of 3 patients; adding an ambulance from Goodfellowship EMS. Rescue 38 and Rescue 39 went into service with Rescue tools ... (Full Story & Photos)


J. Robertson and A. Cooper

Junior Members Graduate Safety Camp

Minquas Fire Company No. 2, June 24

Two of Minquas's junior firefighters graduated this afternoon from the Chester County Junior Public Safety Camp. Jeffrey Robertson and Avery Cooper joined several other juniors from around the county at the state of the art training center in South Coatesville. These young volunteers dedicated 40+ hours the past week in the classroom and participating in hands on training to further their knowledge, ... (Full Story & Photos)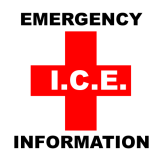 ---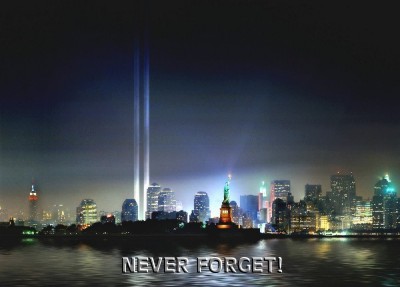 In Remembrance - 343
Your feedback is important to us! Feel free to sign the guestbook.
ALL IMAGES AND CONTENT APPEARING ON THIS WEBSITE ARE PROPERTY OF THE MINQUAS FIRE COMPANY, UNLESS OTHERWISE STATED, AND MAY NOT BE REPRODUCED WITHOUT EXPRESSED WRITTEN CONSENT.
---