2014 Incidents
Fire
ALS
BLS
Jan
58
128
96
Feb
65
96
104
Mar
34
105
100
Apr
47
122
96
May
30
146
113
Jun
33
124
94
Jul
51
114
95
Aug
30
0
0
Sep
33
0
0
Oct
0
0
0
Nov
0
0
0
Dec
0
0
0
Total
381
835
698
Past Incidents
Fire
ALS
BLS
2013
413
1240
1225
2012
395
1244
1364
2011
444
1381
1172
2010
446
1327
1110
2009
437
1293
1191
2008
421
1181
1244
2007
406
1135
1199
Web Counters
Website Visitors
Since
June 25, 2007

Visitors Today
Oct 31, 2014

*************************************************************
To order a 9/11 Memorial Brick ONLINE, please click here,
or if you would like to print out the form and MAIL it in, click here.
*************************************************************
DFD Participates in Downingtown West's Homecoming Parade

Minquas Fire Company No. 2, October 17

On Thursday evening the Downingtown Fire Department participated in Downingtown West's annual Homecoming Parade. The parade started at Gable and Pennsylvania Avenue and continued on Pennsylvania Avenue to Manor Avenue (Rt. 322). From Manor Avenue the parade ended at Downingtown West High School. Following the event students and faculty took part in a bonfire which was monitored by the Alert Fire Company. ... (Full Story & Photos)

Sunday Standby at West Bradford Fire Company

Minquas Fire Co. No.2, October 06

On Sunday, October 5th Engine 46-2 and Brush 45 covered the West Bradford Fire Company (Station 39) while they assisted with the 41st Annual Marshalton Triathlon. Crews stood by at both the main station and sub station to handle any emergency calls. During our time there we didn't handle any emergency calls and enjoyed watching over 1,700 people start and finish the race. We would like to thank the ... (Full Story)




Wednesday Night Car Fire Training

Minquas Fire Co. No. 2, October 02

On Wednesday, October 1st the Downingtown Fire Department traveled to the West Chester Fire Training Facility to refresh our skills on car fire tactics. Members were split into teams of 2-3 firefighters and rotated between 2 car fires. Using a hose line and prying tools crews extinguished fires that were in different parts of the cars. Additionally crews practiced on opening hoods and doors using ... (Full Story)




Early Rush Hour Accident

Minquas Fire Company No. 2, September 18

Early this morning as crews were clearing from an earlier automatic fire alarm activation, the department was dispatched to a report of a two vehicle motor vehicle accident at the intersection of E Lancaster Ave and Quarry Rd. Engine 46-2, Rescue 45, and 46 EMS responded to assist. One victim was transported to a local hospital and crews assisted with traffic management and hazard control at the ... (Full Story & Photos)

Members Complete Basic Rigging For Rope Rescue

Minquas Fire Company No.2 , August 21

Over the course of two Wednesday nights and a Sunday 13 DFD members attended Basic Rigging For Rope Rescue presented by Bucks County Community College Rescue Instructors. During this time members tied lots of knots, set up rigging systems and packaged patients in a stokes basket. This is the first step for members of the DFD to become certified in Rope Rescue as technicians. We would like to thank ... (Full Story)




Texas Roadhouse Fundraiser 8/14/14- THANK YOU!

Minquas Fire Company,No.2, August 15

The Minquas Fire Company No.2 hosted a fundraiser at Texas Roadhouse on Thursday, August 14th from 3:00 PM to 10:00 PM located at 1205 East Lancaster Avenue in Downingtown. 10% of all food, gift card, and ToGo orders from the evening was donated directly to the fire company fund.

On behalf of the officers and members of the fire company we would like to thank everyone who came out and supported this ... (Full Story)




Condolences To The Robert Miller Family

Minquas Fire Company No.2, July 22

The members and officers of the Downingtown Fire Dept. offer our thoughts and prayers to the Robert Miller family and the West Bradford Fire Co. for the untimely passing of Ryan Miller on Saturday, July 19, 2014. Ryan was currently an active firefighter with the West Bradford Fire Co. and a member of the Good Will Fire Co. No. 2 of West Chester and the East Brandywine Fire Co. Ryan's father is currently ... (Full Story & Photos)

Good Neighbor Day 2014

Minquas Fire Company No.2, July 07

On Friday, July 4th the Downingtown Fire Department and surrounding agencies attended Downingtown Borough's Good Neighbor Day at Kerr Park. This is a yearly event that brings the community together for Independence Day. The day starts early in the morning with the annual Run for Life 5K, 10K & 15K throughout the borough streets. The cool weather and clouds provided ideal running conditions for all ... (Full Story)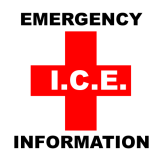 ---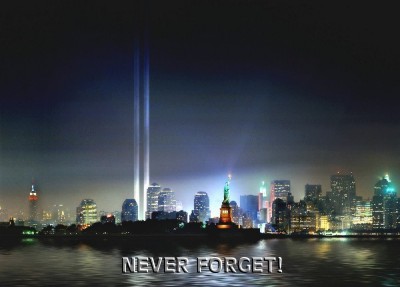 In Remembrance - 343
Your feedback is important to us! Feel free to sign the guestbook.
ALL IMAGES AND CONTENT APPEARING ON THIS WEBSITE ARE PROPERTY OF THE MINQUAS FIRE COMPANY, UNLESS OTHERWISE STATED, AND MAY NOT BE REPRODUCED WITHOUT EXPRESSED WRITTEN CONSENT.
---