*************************************************************

*************************************************************
To order a 9/11 Memorial Brick ONLINE, please click here,
or if you would like to print out the form and MAIL it in, click here.
*************************************************************
Part-time EMT/Paramedic Employment Opportunity

Minquas Fire Company No. 2, August 31

Minquas Fire Company No. 2's EMS Division is currently accepting resumes for part-time and casual Emergency Medical Technician and Paramedic positions. Please see the attached document for additional information.... (Full Story)




Spring is Here

Minquas Fire Company No. 2, May 05

This morning, members weeded, planted new flowers, and mulched a few areas around the station. Thank you to those who helped to refresh the outside landscaping.... (Full Story & Photos)

Firefighter 1 Graduation

Minquas Fire Company No. 2, May 02

This evening, the Chester County Department of Emergency Services held its graduation ceremony for the Firefighter 1 class. The ceremony was held in the tactical village at the Public Safety Training Center. Minquas Firefighter Avery Cooper graduated from the class and is now certified as an interior firefighter. Firefighter Cooper has spent numerous hours on weeknights and weekends learning and practicing ... (Full Story & Photos)

STEM Academy Building Fire

Minquas Fire Company No. 2, April 21

This evening around 2030 hours, the Downingtown Fire Dept. was alerted for a building fire at the Downingtown Area School District STEM Academy. Initial reports advised of smoke and flames from the side of the building. Assistant 46 was first on location and advised of a fire in a classroom. The working fire dispatch was requested which brought multiple agencies and resources. Engine 46-1 was the ... (Full Story & Photos)

Vehicle Fire on Business Rt. 30

Minquas Fire Company No. 2, April 21

This evening around 1730 hours, Alert and Minquas Fire Companies were alerted for a vehicle fire near the intersection of Lancaster Ave. and Quarry Rd. Downingtown Police arrived on scene and reported a fully involved vehicle. Engine 46-2 responded with a crew of 4 and arrived first on location. The front bumper line was deployed and crews begin dousing the vehicle. Engine 45 arrived shortly after ... (Full Story & Photos)

Master Streams Training

Minquas Fire Company No. 2, April 18

This week crews reviewed master stream operations. Crews took Engine 46-1 and 46-2 over to the ponds to draft. Once the draft was obtained, Engine 46-2 supplied Engine 46-1 which flowed it's deck gun, a blitz fire, and a ground monitor. Everyone had the opportunity to pull a draft as this something not done very often in urban areas thanks to fire hydrants. All members learned something new or were ... (Full Story & Photos)

2018 Banquet

Minquas Fire Company No. 2, March 24

On Saturday evening, March 24th, the Downingtown Fire Dept held their annual banquet. The members of the Minquas and Alert fire companies were recognized for their dedication and efforts over the past year. Firefighter Chris Dorgan received the Firefighter of the Year award from Minquas Fire Company and received a citation from Senator Andy Dinniman.

Thank you to Senator Andy Dinniman for taking ... (Full Story & Photos)

Benefit Dinner for Past Asst. Chief

Minquas Fire Company No. 2, March 16

The family of past Assistant Chief Michael Davis has organized a Beef and Beer dinner to benefit his medical fund. The event will be hosted on Saturday, April 14th from 4:00-9:00pm at Wagontown Fire Company. Ticket prices are $25 per person. All info can be viewed in the attached PDF.... (Full Story & Photos)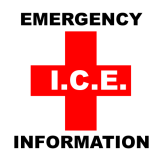 ---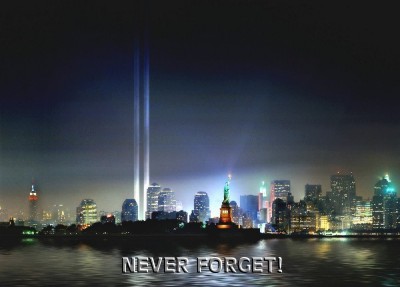 In Remembrance - 343
Your feedback is important to us! Feel free to sign the guestbook.
ALL IMAGES AND CONTENT APPEARING ON THIS WEBSITE ARE PROPERTY OF THE MINQUAS FIRE COMPANY, UNLESS OTHERWISE STATED, AND MAY NOT BE REPRODUCED WITHOUT EXPRESSED WRITTEN CONSENT.
---