*************************************************************

*************************************************************
To order a 9/11 Memorial Brick ONLINE, please click here,
or if you would like to print out the form and MAIL it in, click here.
*************************************************************
Fire/EMS Display at Beaver Creek Elementary

Minquas Fire Company No. 2, April 29

On Friday afternoon, fire/EMS apparatus visited Beaver Creek Elementary School in the westward section of Downingtown. Students were able to tour the fire engine and ambulance as well as ask any questions to the staff on scene. ... (Full Story & Photos)

HVAC Unit Fire

Minquas Fire Company No. 2, April 28

On Thursday afternoon, the Downingtown Fire Dept. was dispatched to the 400 block of Boot Rd. for a building fire, report of a fire on the roof. On arrival, crews found an HVAC unit on fire. Engine 46-1 (Lt. Marks) deployed a hoseline to the roof and extinguished the fire and prevented it from spreading further into the interior of the building. Crews checked for extension and placed the incident ... (Full Story & Photos)

Annual Mock Car Crash

Minquas Fire Company No. 2, April 25

The Downingtown Fire Department participated in the annual Drunk Driving Mock Car Crash hosted by Downingtown West High School. This demonstration is done each year to teach students the possible effects of drunk driving and with today's technology, texting and driving. Each year, people's lives are changed forever due to drunk/impaired driving and/or texting and driving. Please drive responsibly ... (Full Story & Photos)

Busy Sunday

Minquas Fire Company No. 2, April 17

Sunday was a busy day for members of Minquas and DFD. It started out with back to back calls around 8am with a motorcycle accident and a fire alarm. While some members were on station engaging in some physical fitness in the early afternoon, Station 46 was dispatched to relocate to Station 49 (East Brandywine) while they assisted Station 48 (Glenmoore) on a brush fire involving about 1 1/2 acres. ... (Full Story & Photos)

Radnor Fire Company Cover

Minquas Fire Company No. 2, March 19

Members of Station 46 dedicated their Saturday afternoon and overnight to assist Radnor Fire Company by covering their area while they enjoyed at night off at their company banquet. Engine 46-2 made the response with a full crew. While standing by, some members took the time to do some hands-on training with hydrants and ground ladders. They went over the proper way to hook up to a hydrant, how to ... (Full Story & Photos)

Cracker Barrel RV Fire

Minquas Fire Company No. 2, February 18

At 11:02 PM on Thursday 2/18, Downingtown Fire Department and our mutual aid companies from West Whiteland Fire Company, Lionville Fire Company, First West Chester Fire Co., Engine Co. 51, Thorndale Fire Company, and Uwchlan Ambulance Corps responded for the report of a vehicle fire at the Cracker Barrel Restaurant in East Caln Township. Reports indicated that an RV was heavily involved in fire and ... (Full Story & Photos)

January 2016 Blizzard

Minquas Fire Company No. 2, January 23

Members of both stations (Alert and Minquas Fire Co.) of the Downingtown Fire Dept staffed their respective station 24/7 for the duration of the blizzard. Crews responded to a number of calls including a house fire in East Brandywine, a RIT assignment in West Chester, a number a of inside gas leaks due to excess snowfall, a building fire in Caln Twp, and an EMS assist in East Caln Twp. Thank you to ... (Full Story & Photos)

Black Friday Accident

Minquas Fire Company No. 2, November 27

On Friday night, the Downingtown Fire Dept. responded to the report of a vehicle accident on Bell Tavern Blvd. Assistant 46 (Heininger) arrived on scene to find a vehicle up on the guardrail. Crews checked the vehicle to make sure it was secured and stood by with tools and oil-dry as the tow service worked to remove the vehicle. All units cleared the scene after about an hour. ... (Full Story & Photos)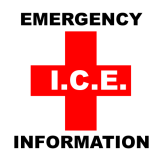 ---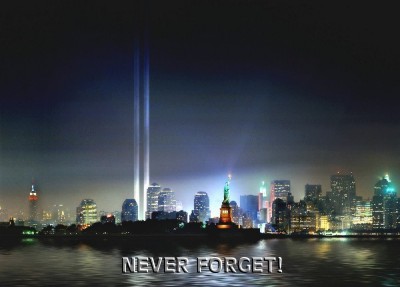 In Remembrance - 343
Your feedback is important to us! Feel free to sign the guestbook.
ALL IMAGES AND CONTENT APPEARING ON THIS WEBSITE ARE PROPERTY OF THE MINQUAS FIRE COMPANY, UNLESS OTHERWISE STATED, AND MAY NOT BE REPRODUCED WITHOUT EXPRESSED WRITTEN CONSENT.
---