National Weather Service Alerts for Chester County, PA
*************************************************************

*************************************************************
To order a 9/11 Memorial Brick ONLINE, please click here,
or if you would like to print out the form and MAIL it in, click here.
*************************************************************
FT and PT EMT/Paramedic Employment Opportunity

Minquas Fire Company No. 2, December 05

Minquas Fire Company No. 2's EMS Division is currently accepting resumes for full-time and part-time Emergency Medical Technician and Paramedic positions. Please see the attached document for additional information.... (Full Story)




Odessa, DE Cover Assignment

Minquas Fire Company No. 2, November 06

Around 0630 this morning, Station 46 was dispatched for Engine 46-2 to respond into the state of Delaware to cover Odessa, DE while their company, in addition to multiple other agencies from DE, MD, and PA, operated at a multi-alarm farmers market fire in Townsend, DE. The crew stood by for about 10 hours and handled 1 CO incident. Engine 46-2 returned back to PA around 1630.

Photo credit: Bob Kelly ... (Full Story & Photos)

Minquas Fire/EMS Receive Award

Minquas Fire Company No. 2, October 29

Each year, Minquas Fire/EMS is dispatched to multiple cardiac arrest incidents. Our greatly trained EMTs, paramedics, and firefighters do everything they can to save these individuals. Minquas is honored to be one of the agencies to have received the 2018 CARES Award for performing and providing outstanding care to patients in cardiac arrest over the past year. CARES is the Cardiac Arrest Registry ... (Full Story & Photos)

Fundraiser at Bonefish Grill - Exton

Minquas Fire Company No. 2, October 29

Minquas Fire Company No.2 is hosting a dine and donate night at the Exton Bonefish Grill at 460 West Lincoln Hwy November 5th, 6th, and 7th. As you are dining, please be sure to mention Minquas Fire Company No. 2 to your server prior to paying your bill and 20% of your bill will be donated to Minquas Fire Company. This is important as if it is not mentioned, we will not receive the 20% donation. We ... (Full Story & Photos)

Skelp Level Rd MVA with Fire

Minquas Fire Company No. 2, October 08

Minquas Fire Company Fire and EMS and Alert Fire Company were dispatched to Skelp Level Rd in the area of Shadow Wood Dr for an MVA. Upon arrival, command reported a single vehicle MVA with the car fully involved, a tree down across the roadway, and the sole occupant self extricated. Engine 46-2 and 46-1 made a quick response as members were on station. Engine 46-2 deployed a handline to suppress ... (Full Story & Photos)

Spring is Here

Minquas Fire Company No. 2, May 05

This morning, members weeded, planted new flowers, and mulched a few areas around the station. Thank you to those who helped to refresh the outside landscaping.... (Full Story & Photos)

Firefighter 1 Graduation

Minquas Fire Company No. 2, May 02

This evening, the Chester County Department of Emergency Services held its graduation ceremony for the Firefighter 1 class. The ceremony was held in the tactical village at the Public Safety Training Center. Minquas Firefighter Avery Cooper graduated from the class and is now certified as an interior firefighter. Firefighter Cooper has spent numerous hours on weeknights and weekends learning and practicing ... (Full Story & Photos)

STEM Academy Building Fire

Minquas Fire Company No. 2, April 21

This evening around 2030 hours, the Downingtown Fire Dept. was alerted for a building fire at the Downingtown Area School District STEM Academy. Initial reports advised of smoke and flames from the side of the building. Assistant 46 was first on location and advised of a fire in a classroom. The working fire dispatch was requested which brought multiple agencies and resources. Engine 46-1 was the ... (Full Story & Photos)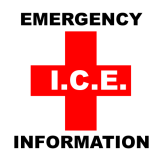 ---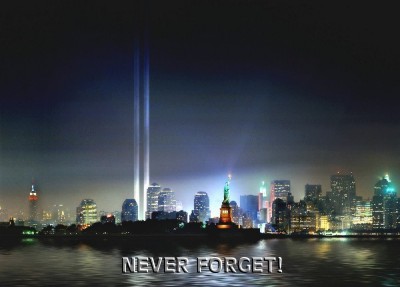 In Remembrance - 343
Your feedback is important to us! Feel free to sign the guestbook.
ALL IMAGES AND CONTENT APPEARING ON THIS WEBSITE ARE PROPERTY OF THE MINQUAS FIRE COMPANY, UNLESS OTHERWISE STATED, AND MAY NOT BE REPRODUCED WITHOUT EXPRESSED WRITTEN CONSENT.
---