*************************************************************
To order a 9/11 Memorial Brick ONLINE, please click here,
or if you would like to print out the form and MAIL it in, click here.
*************************************************************
****************************************************************************
Chester County Fire Task Force Assist

Minquas Fire Company No. 2, September 26

Downingtown Fire Department was requested by the Chester County Fire Task Force to participate in a standby to support the Philadelphia Fire Dept. while Pope Francis visited the city. Engine 46-2 was assigned to the Philadelphia Int'l Airport training facility along with the Good Will and Fame Fire Companies of West Chester.

Crews reviewed and performed training on mass decontamination during the ... (Full Story & Photos)


Photo credit: IrishEyez Photography

Full Company Assist Station 49

Minquas Fire Company No. 2, September 07

Stations 45 & 46 were dispatched to 322 & Hopewell Road for a reported building fire. Captain 49 arrived on location with fire showing and struck a working fire dispatch bringing Station 48, 49, 46 for full companies, ENG45, LAD47, RES47 and utilities. Crews were met with heavy fire load on the first and second floor extending into the attic space of a cape cod with attached business.

After an outstanding ... (Full Story & Photos)

6th ANNUAL LADIES AUXILIARY CAR SHOW

Minquas Fire Company No. 2, August 02

The 6th Annual Ladies Auxiliary Car/Cycle Show will be held on Saturday August 15th from 11:00 to 2:00 at the Kerr Park parking lot on Wallace Avenue. Cost is $15.00 per car/cycle. All proceeds are going towards the 9/11 memorial being constructed in front of the fire house. For information, please email MFCLA46@gmail.com. ... (Full Story)




Thank You To Representative Harry Lewis Jr!

Minquas Fire Company No. 2, May 12

Minquas Fire Company would like to thank State Representative Harry Lewis Jr for donating new United States and Pennsylvania State Flags that are now proudly flying over the station. The old flags were retired last night after the company meeting. Thank you again for assisting with this project and for supporting Fire and EMS in Pennsylvania!

... (Full Story)




Cascade System Training & 2 Calls

Minquas Fire Company, No.2, February 26

On Wednesday evening Minquas members gathered for weekly training centered on our cascade system. Our cascade system is responsible for refilling our air pack cylinders and provides air for our apparatus (Air 46). Steve Miller gave a very detailed PowerPoint that gave step by step directions and detailed information for using the cascade system and Air 46. Following the presentation members reviewed ... (Full Story)




CPR, First Aid & Bloodborne Pathogens Training

Minquas Fire Company No.2, January 15

On Wednesday night members of the Downingtown Fire Department completed certifications in CPR, First Aid & Bloodborne Pathogens. Medics Brad Cosgrove, Joe Colace and Fire Captain Kenny Boyd instructed this class for all in attendance. Members reviewed the protocols for CPR, First Aid and Bloodborne Pathogens while completing the practical portion of CPR. We would like to thank Brad, Joe and Kenny ... (Full Story)




Congrats Kenny & Paige

Minquas Fire Company No.2, January 12

On behalf of the entire active force of the Minquas Fire Company No.2 we would like to congratulate Captain Ken Boyd and Paige Barnes on their recent marriage ceremony this past weekend. May you both have many years of happiness together! ... (Full Story)




Buy a Brick for Your 2014 Tax Deduction!

Minquas Fire Company No. 2, December 31

Looking to get a last minute tax deduction? Why not purchase a Memorial Brick and support our 9/11 Memorial Project! Minquas Fire Company No. 2 is a 501(c)3 Non-Profit Organization.

Bricks are only $50 for a 4"x8" brick and $100 for an 8"x8" brick. If you have a business name you would like to display on a brick, they are only $100 for a 4"x8' and $200 for an 8"x8"! We plan on beginning our Memorial ... (Full Story & Photos)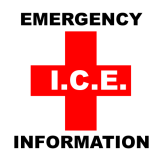 ---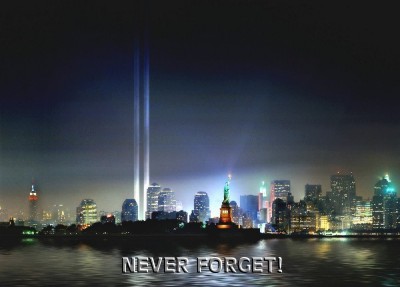 In Remembrance - 343
Your feedback is important to us! Feel free to sign the guestbook.
ALL IMAGES AND CONTENT APPEARING ON THIS WEBSITE ARE PROPERTY OF THE MINQUAS FIRE COMPANY, UNLESS OTHERWISE STATED, AND MAY NOT BE REPRODUCED WITHOUT EXPRESSED WRITTEN CONSENT.
---