*************************************************************
To order a 9/11 Memorial Brick ONLINE, please click here,
or if you would like to print out the form and MAIL it in, click here.
*************************************************************
To sign up as a vendor, please visit the vendor site linked below!
http://pa-vendors.com/events/chester-county/downingtown-pa-april-minquas-spring-vendor-and-craft-fair/
Cradles to Crayons Region-Wide Collection to Support Greater Philadelphia Martin Luther King Day of Service, January 20, 2014

Minquas Fire Company No. 2, January 20

To celebrate the 19th annual Greater Philadelphia Martin Luther King Day of Service, Cradles to Crayons is going region-wide in its largest product collection initiative of the year. On Monday, January 20, between 10:00am and 3:00pm, we'll collect vitally-needed everyday essential items for disadvantaged children, ages 0-12, in all five counties in the greater Philadelphia region. Hosted at firehouses, ... (Full Story & Photos)

Minquas Assists West Bradford Fire Company on Chimney Fire

Minquas Fire Company No. 2, January 14

At 11:00pm on January 13th the Minquas Fire Company No. 2 along with Alert Fire Company (Station 45) and West Bradford Fire Company (Station 39) were dispatched to West Bradford for a reported chimney fire. Engine 46-2 and Engine 46-1 made the response along with Tower 45. Upon arrival Tower 45 laddered the second floor of the house and crews from Engine 46-2 assisted West Bradford firefighters inside ... (Full Story)




Election for 2014 Line Officers Held

Minquas Fire Co. No. 2, December 08

This evening the active force attended an annual special meeting, which is held on the second Sunday of December at 7:00PM, to elect the line officers for the upcoming 2014 term. The positions are traditionally determined by a ballot vote. A committee assembled 1 month prior to the election determining which nominees were eligible to run in the election. Due to eligibility findings a special election ... (Full Story & Photos)

Holiday Gift Fair

Minquas Fire Company No. 2, November 30

The Minquas Fire Company Ladies Auxiliary is holding a Holiday Gift Fair, just in time for the holidays! Come see all our vendors and find some great gifts for your loved ones!

As a special treat, Santa will be making an appearance from 12pm-2pm, so bring the kids so they can let him know what they want for Christmas. We'll also have a fire engine on display and fire gear the kids can try on. Great ... (Full Story & Photos)

Turkey Fair: Continuing the Tradition

Minquas Fire Co. No. 2, November 24

On Saturday, November 23rd, 2013 at 7:00PM Minquas' "annual" turkey fair tradition was rekindled in the new station on Wallace Avenue. Members invested a lot of time and dedication in preparation for the turkey fair by selling pre-sold 50-50 and raffle tickets, posting flyers throughout town, acquiring and setting up all the necessary tables and chairs, many of which borrowed from neighboring fire ... (Full Story & Photos)

Hands Only CPR Training for the Public

Minquas Fire Company No. 2, October 28

On Monday, October 28th, 2013 from 4:30p-8:30p the Minquas Fire Company will be hosting a Hands Only CPR for the public free of charge with Chester County Hospital. These 45-minute sessions will be hosted at Minquas Fire Company (141 Wallace Ave, Downingtown PA). Come and learn lifesaving skills that could save a loved one, friend, or complete stranger. For reservations and more information, Call ... (Full Story)





www.nfpa.org

Minquas' Annual Fire Prevention Open House

Minquas Fire Co. No. 2, October 12

Each and every day Minquas and its members are active in the public promoting fire prevention and life safety. As part of our commitment to fire prevention, Minquas Fire Company continued their tradition of observing fire prevention week by hosting an open house for the purpose of teaching fire prevention.

Fire prevention week was established to commemorate the Great Chicago Fire and the Peshtigo ... (Full Story & Photos)

Engine 46-3 Attends Friend Of Autocar Only Show

Minquas Fire Company No. 2, September 23

On September 21, Engine 46-3 traveled to Goshen Fire Company for a Friends of Autocar Only Show. Engine 46-3 was one of twenty Autocars at the show. This includes three Autocars that traveled from Connecticut. One of the Autocar trucks from Connecticut pulled two of them on a flat bed trailer. The event was organized by Gordon Stevens and Ed Minshall. These two men worked for Autocar in the 1950's. ... (Full Story & Photos)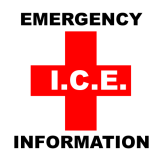 ---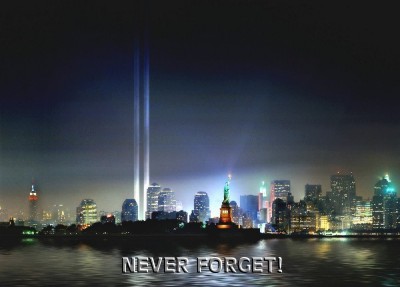 In Remembrance - 343
Your feedback is important to us! Feel free to sign the guestbook.
ALL IMAGES AND CONTENT APPEARING ON THIS WEBSITE ARE PROPERTY OF THE MINQUAS FIRE COMPANY, UNLESS OTHERWISE STATED, AND MAY NOT BE REPRODUCED WITHOUT EXPRESSED WRITTEN CONSENT.
---