*************************************************************

*************************************************************
To order a 9/11 Memorial Brick ONLINE, please click here,
or if you would like to print out the form and MAIL it in, click here.
*************************************************************
2018 Banquet

Minquas Fire Company No. 2, March 24

On Saturday evening, March 24th, the Downingtown Fire Dept held their annual banquet. The members of the Minquas and Alert fire companies were recognized for their dedication and efforts over the past year. Firefighter Chris Dorgan received the Firefighter of the Year award from Minquas Fire Company and received a citation from Senator Andy Dinniman.

Thank you to Senator Andy Dinniman for taking ... (Full Story & Photos)

Benefit Dinner for Past Asst. Chief

Minquas Fire Company No. 2, March 16

The family of past Assistant Chief Michael Davis has organized a Beef and Beer dinner to benefit his medical fund. The event will be hosted on Saturday, April 14th from 4:00-9:00pm at Wagontown Fire Company. Ticket prices are $25 per person. All info can be viewed in the attached PDF.... (Full Story & Photos)

Passing of Long-time Fire Police Officer

Minquas Fire Company No. 2, February 27

We are sad to announce we have lost a member of our company. Fire Police Officer Joel Gramling passed away yesterday, February 26th. Joel was a member of the Minquas Fire Company for many years. He not only served the Downingtown community, but also was a member of Lionville Fire Company and Ludwigs Corner Fire Company. He will be truly missed. Our thoughts and prayers are with Joel's family and friends. ... (Full Story & Photos)


Company has Busy Weekend

Minquas Fire Company No. 2, February 25

Over the weekend of February 24th-25th, Minquas Fire Company responded to 5 emergencies. During the morning of Saturday, Feb. 24th, members responded to an AFA at Black Hawk Apartments in the borough and another AFA at a business in East Caln. Both incidents were mitigated and turned over to the property owners. Saturday night and late Sunday morning, the company responded to a CO incident in East ... (Full Story & Photos)

Annual HAZMAT Refresher

Minquas Fire Company No. 2, February 21

This week's training was our annual HAZMAT refresher. The Chester County HAZMAT team came out and reviewed different topics including the decontamination process and foam application. Both companies within DFD attended and were greatly educated. A big thank you to the HAZMAT team for taking the time to come out and spend the night reviewing procedures for HAZMAT incidents. ... (Full Story & Photos)

Vehicle Into Building

Minquas Fire Company No. 2, February 04

Shortly after 3:30am, the Downingtown Fire Department was alerted to an auto accident at Boot Road and Clover Mill Road in East Caln Township. Initial reports indicated two occupants inside an overturned vehicle who were unable to get out. Crews arrived to find one vehicle partially in a building with occupants still inside the vehicle. Fire and EMS crews were able to quickly access the patients by ... (Full Story & Photos)

Caln Township House Fire

Minquas Fire Company No. 2, January 10

This evening, Station 46 fire was alerted for AIR 46 on the working fire dispatch for a house fire in the 200 block of Caranel Circle in Caln Township. AIR 46 responded with a full crew and assisted with checking for fire extension and filling air cylinders. The crew returned to Downingtown after about an hour on scene.

Photos are courtesy of IrishEyez Emergency Services Photography ... (Full Story & Photos)

Chimney Fire Training

Minquas Fire Company No. 2, January 10

This week for weekly training, members reviewed chimney fires and had the opportunity to practice hands-on with a prop. The prop simulated the side of a house with a chimney on the outside. Crews laddered the side and proceeded to go up to the roof and drop chains down the chimney. This was a great opportunity for newer members to learn about chimney fires and how to extinguish them. ... (Full Story & Photos)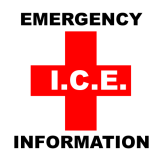 ---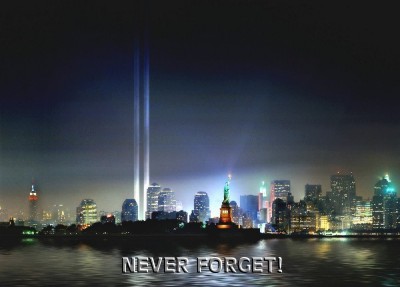 In Remembrance - 343
Your feedback is important to us! Feel free to sign the guestbook.
ALL IMAGES AND CONTENT APPEARING ON THIS WEBSITE ARE PROPERTY OF THE MINQUAS FIRE COMPANY, UNLESS OTHERWISE STATED, AND MAY NOT BE REPRODUCED WITHOUT EXPRESSED WRITTEN CONSENT.
---