2019 Incidents
Fire
EMS
Jan
43
238
Feb
29
202
Mar
--
--
Apr
--
--
May
--
--
Jun
--
--
Jul
--
--
Aug
--
--
Sep
--
--
Oct
--
--
Nov
--
--
Dec
--
--
Total
72
440
Past Incidents
Fire
EMS
2018
459
2655
2017
466
2645
2016
443
2578
2015
431
2486
2014
489
2617
2013
413
2465
2012
395
2608
2011
444
2553
2010
446
2437
2009
437
2484
2008
421
2425
2007
406
2334
Web Counters
Website Visitors
Since
June 25, 2007

Visitors Today
Mar 25, 2019

*************************************************************

*************************************************************
To order a 9/11 Memorial Brick ONLINE, please click here,
or if you would like to print out the form and MAIL it in, click here.
*************************************************************
Passing of Life Member James McGowan

Minquas Fire Company No. 2, January 14

It is with great sadness that we inform you of the passing of Chief James R. McGowan III (retired); Jim has served in several roles over his 40+ year public safety career that includes Downingtown Borough Police Chief, Downingtown Fire Department Chief and most recently as EMS Chairman of Minquas EMS. Jim is well known and has not only been the foundation of public safety in the Downingtown area he ... (Full Story & Photos)

Minquas EMS Achieves Recognition

Minquas Fire Company No. 2, January 07

The Minquas Fire Company Emergency Medical Services division has received recognition from the PA Department of Health and the Pennsylvania Emergency Health Services Council as part of the EMS for Children Prepared for Pediatrics program. Over 78,000 children are estimated to be transported via ambulance annually in Pennsylvania, that's one transport every 7 minutes. In order to ensure that EMS ... (Full Story & Photos)

HazMat Accident On Bypass

Minquas Fire Company No. 2, January 04

At 3:17pm, Downingtown Fire/EMS was dispatched to an automobile accident on the eastbound Route 30 bypass in East Caln. Responding units were advised of a tractor trailer jackknifed on the Norwood Ave bridge, completely blocking the roadway. Engine 46-2 and MICU 46-3 entered the roadway at the Rt 282 onramp and traveled west in the eastbound lane to the scene. Units arrived on location confirming ... (Full Story & Photos)

Odessa, DE Cover Assignment

Minquas Fire Company No. 2, November 06

Around 0630 this morning, Station 46 was dispatched for Engine 46-2 to respond into the state of Delaware to cover Odessa, DE while their company, in addition to multiple other agencies from DE, MD, and PA, operated at a multi-alarm farmers market fire in Townsend, DE. The crew stood by for about 10 hours and handled 1 CO incident. Engine 46-2 returned back to PA around 1630.

Photo credit: Bob Kelly ... (Full Story & Photos)

Minquas Fire/EMS Receive Award

Minquas Fire Company No. 2, October 29

Each year, Minquas Fire/EMS is dispatched to multiple cardiac arrest incidents. Our greatly trained EMTs, paramedics, and firefighters do everything they can to save these individuals. Minquas is honored to be one of the agencies to have received the 2018 CARES Award for performing and providing outstanding care to patients in cardiac arrest over the past year. CARES is the Cardiac Arrest Registry ... (Full Story & Photos)

Fundraiser at Bonefish Grill - Exton

Minquas Fire Company No. 2, October 29

Minquas Fire Company No.2 is hosting a dine and donate night at the Exton Bonefish Grill at 460 West Lincoln Hwy November 5th, 6th, and 7th. As you are dining, please be sure to mention Minquas Fire Company No. 2 to your server prior to paying your bill and 20% of your bill will be donated to Minquas Fire Company. This is important as if it is not mentioned, we will not receive the 20% donation. We ... (Full Story & Photos)

Skelp Level Rd MVA with Fire

Minquas Fire Company No. 2, October 08

Minquas Fire Company Fire and EMS and Alert Fire Company were dispatched to Skelp Level Rd in the area of Shadow Wood Dr for an MVA. Upon arrival, command reported a single vehicle MVA with the car fully involved, a tree down across the roadway, and the sole occupant self extricated. Engine 46-2 and 46-1 made a quick response as members were on station. Engine 46-2 deployed a handline to suppress ... (Full Story & Photos)

Spring is Here

Minquas Fire Company No. 2, May 05

This morning, members weeded, planted new flowers, and mulched a few areas around the station. Thank you to those who helped to refresh the outside landscaping.... (Full Story & Photos)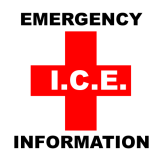 ---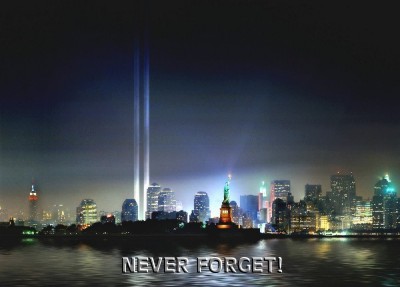 In Remembrance - 343
Your feedback is important to us! Feel free to sign the guestbook.
ALL IMAGES AND CONTENT APPEARING ON THIS WEBSITE ARE PROPERTY OF THE MINQUAS FIRE COMPANY, UNLESS OTHERWISE STATED, AND MAY NOT BE REPRODUCED WITHOUT EXPRESSED WRITTEN CONSENT.
---