*************************************************************
To order a 9/11 Memorial Brick ONLINE, please click here,
or if you would like to print out the form and MAIL it in, click here.
*************************************************************
Interested in becoming a vendor? Please email us! mfcla46@gmail.com
****************************************************************************
Rob Esposito Completes Fire I

Minquas Fire Company No.2, November 25

On Thursday, November 20th cadet Rob Esposito graduated from Chester County's Fire I Program. Rob spent over 160 hours in classroom and practical exercises. Additionally Rob was named the class spokesperson by his fellow cadets. Rob gave a nice speech summing up the class, their experiences and thanking all who helped along the way. This is the first step of training in Rob's volunteer fire service ... (Full Story)




Minquas to Hold Annual Turkey Fair

Minquas Fire Company No. 2, November 22

The Minquas Fire Company is greasing up the wheel, counting up the turkeys, and doing sprint drills with our runners, all in preparation for our Annual Turkey Fair! We all want YOU to join us at our BIGGEST FUNDRAISER OF THE YEAR on Saturday, November 22nd - Doors open at 6pm!

What a better way to get your Thanksgiving turkey than to win it at our raffle? It sure beats fighting the crowds at the ... (Full Story & Photos)

Happy Veterans Day

Minquas Fire Company No.2, November 11

On behalf of the officers and members of the Minquas Fire Company we would like to thank all veterans for their service. Without your sacrifices we would not be able to enjoy the freedoms in our lives. Currently the Minquas Fire Company has 3 active personnel serving overseas. We all truly appreciate your service and salute you. ... (Full Story)




Department Drill Night

Minquas Fire Company No.2, November 06

On Wednesday evening the Downingtown Fire Department traveled to the West Chester Fire Training Center for our weekly training. The training was centered around extinguishing fires with a hose line, ladder operations and large area search. Crews were split up into teams and completed each training station over the course of the drill. Additionally EMS personnel were on standby and ensured everyone ... (Full Story)




Department Photos

Minquas Fire Company No.2, November 04

Recently the Downingtown Fire Department had photos taken of our current fleet of apparatus. We haven't had professional photos taken of all our apparatus in over a decade. We would like to thank IrishEyez Photography for their professional photo services and the members who coordinated this event. ... (Full Story & Photos)

Electrical Fire

Minquas Fire Company No. 2, November 03

Earlier this evening Downingtown Fire Department was alerted to smoke in an apartment building with a possible electrical problem. Firefighters from stations 45 and 46 responded and investigated the issue. The fire was contained and out on arrival. The cause was investigated by the Chester County Fire Marshals office. ... (Full Story & Photos)

DFD Participates in Downingtown West's Homecoming Parade

Minquas Fire Company No. 2, October 17

On Thursday evening the Downingtown Fire Department participated in Downingtown West's annual Homecoming Parade. The parade started at Gable and Pennsylvania Avenue and continued on Pennsylvania Avenue to Manor Avenue (Rt. 322). From Manor Avenue the parade ended at Downingtown West High School. Following the event students and faculty took part in a bonfire which was monitored by the Alert Fire Company. ... (Full Story & Photos)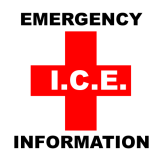 ---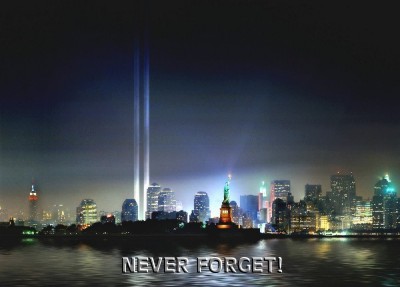 In Remembrance - 343
Your feedback is important to us! Feel free to sign the guestbook.
ALL IMAGES AND CONTENT APPEARING ON THIS WEBSITE ARE PROPERTY OF THE MINQUAS FIRE COMPANY, UNLESS OTHERWISE STATED, AND MAY NOT BE REPRODUCED WITHOUT EXPRESSED WRITTEN CONSENT.
---